COMMUNICATION JUKU
Masumi's commitment to improving communication skills spawned the launch of Communication Juku in 2014 – a series of talks lead by industry leaders in various fields of business. There have been 4 Juku's hosted since launch and each occasion have proved to be an eye-opening experience.
The aim of these talks was to inspire attendees with stories from different business fields, ideas, relationship building skills and confidence.
They are not designed to be seminars or lectures and attendee participation is not a requirement so the talks hosts a relaxed atmosphere.
If you are interested in joining Masumi for her next Communication Juku, please contact us. They are fantastic opportunities to meet some inspiring leaders of their respective fields and learn new communication skills to help equip you with the tools for a limitless future!
SEMINAR 1 – 10TH JULY 2014 (Akasaka)  マスミ オーマンディ
SEMINAR 2 – 6TH NOVEMBER 2014 (Nagatacho)   橋本眞史
SEMINAR 3 – 4TH MARCH 2015  (Shibuya) 永野敦子
SEMINAR 4 – 15TH JULY 2015 (Shibuya)  岡本裕明
<strong>第1回 2014年7月10日 赤坂 「幸せを呼び寄せる自分みがき」~センスよく生きるコツ~ マスミ オーマンディ </strong>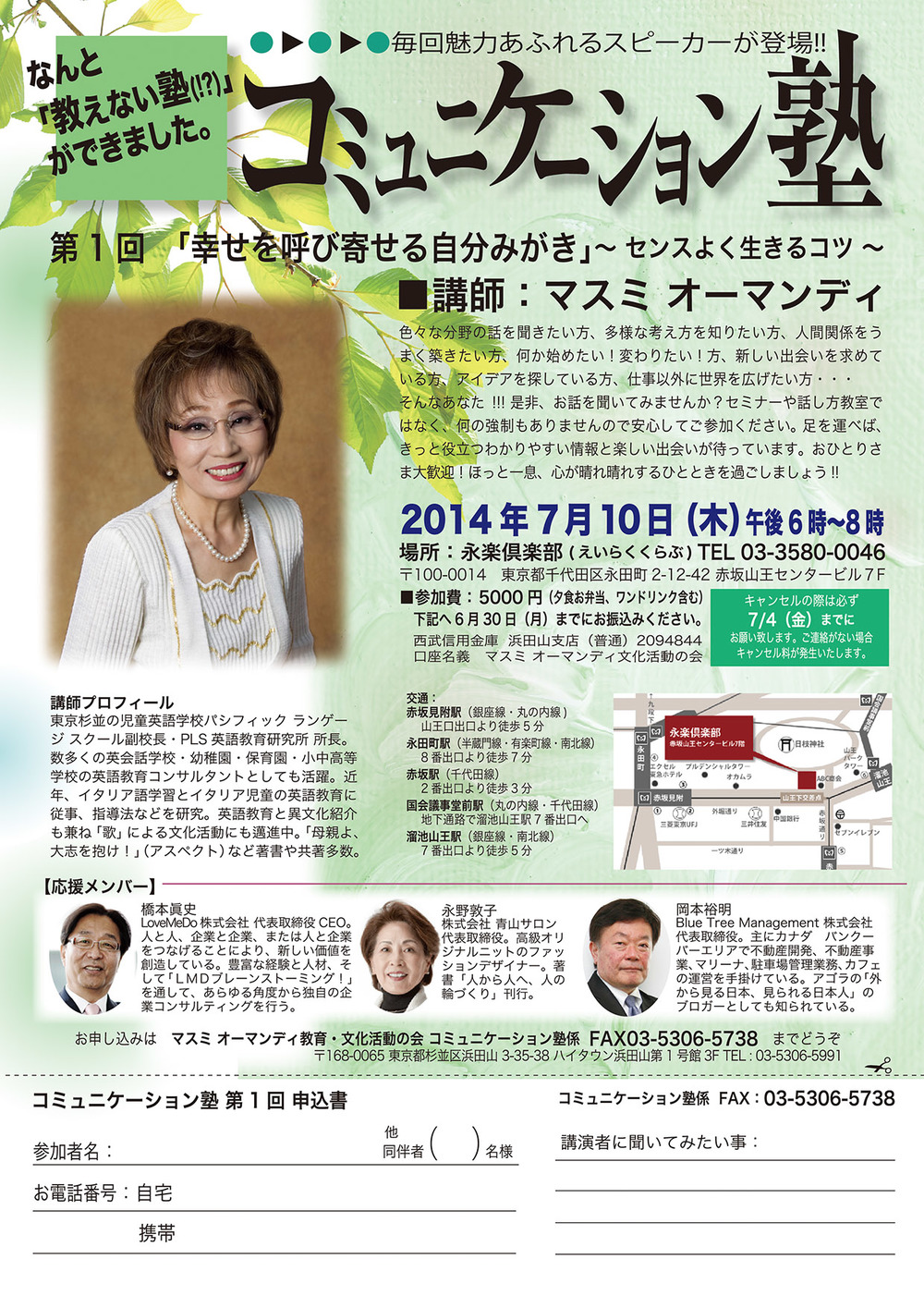 <strong>M第2回 2014年11月6日 永田町 「幸せを呼び寄せる自分みがき」~人間力をつける~ 橋本眞史 </strong>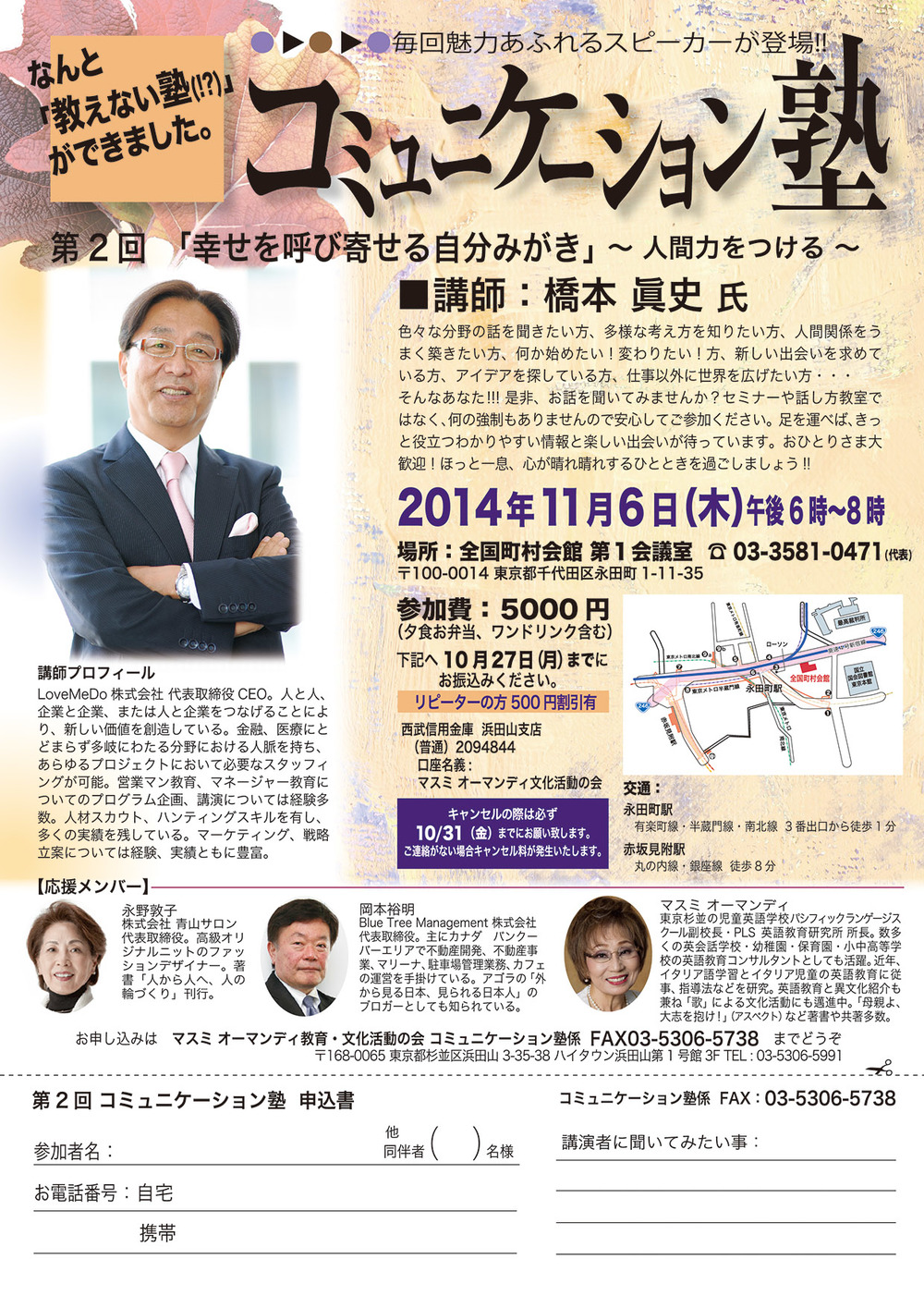 <strong>第3回 2015年3月4日 渋谷 「人は見た目・・・でもあなたを語るのはファッション!」 永野敦子</strong>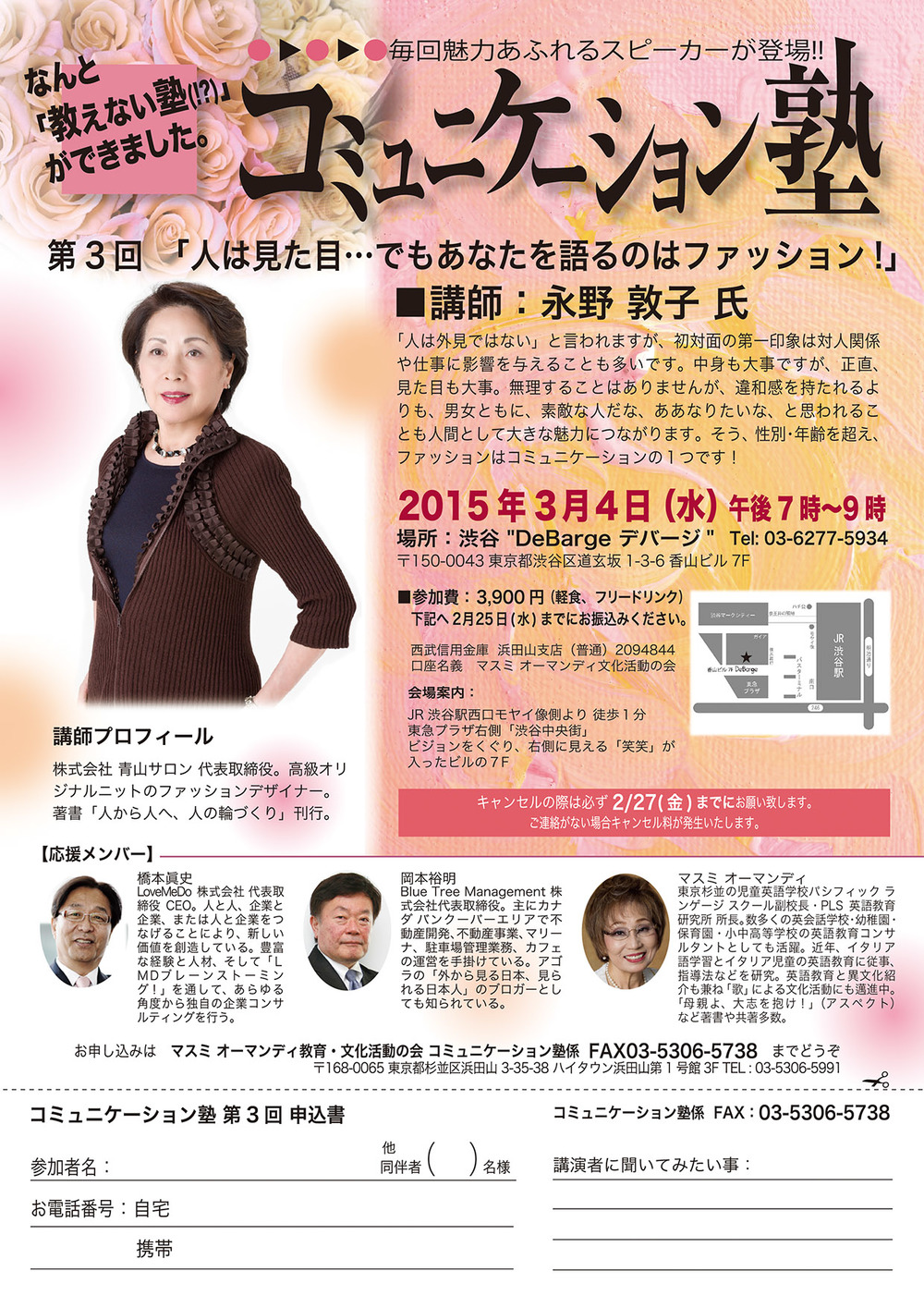 <strong>第4回 2015年7月15日 渋谷 「グローバル社会でのコミュニケーション」 岡本裕明</strong>